17 dec

HERBAL BISCUIT POWER

Geplaatst op 15:31h

in

BLOG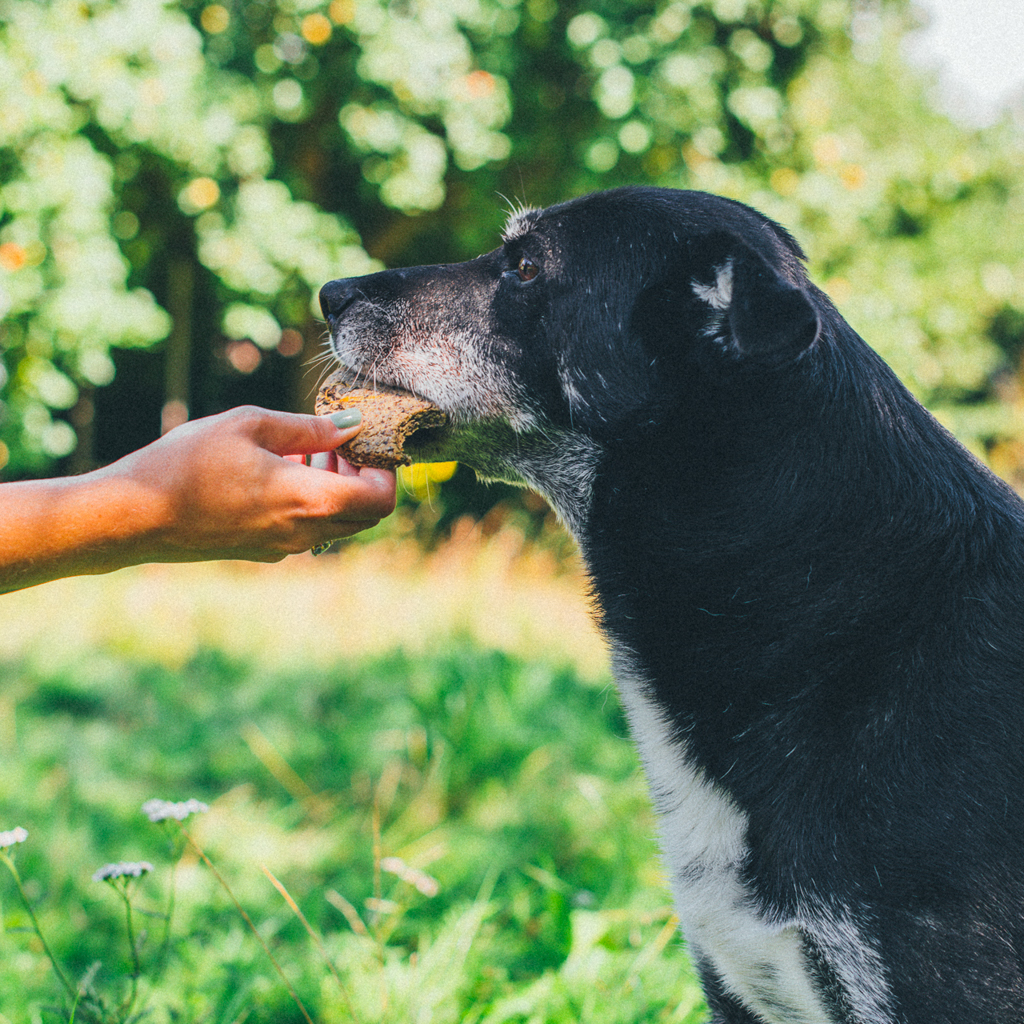 We are over the moon to see so many enjoying our book DOG.EAT.PLANT; two- and four-legged. It is also very honourable when our book serves as a building block for new companies. And it is with great joy that to know that since this fall many furry canine friends are munching on the new and crunchy vitality biscuits by Tony & Lu.

In memory and honour of Mr. Pooh who crossed the rainbow bridge on March 2, 2021, at the age of 15, Ellen Jansen and Lisette Kreischer have developed a special biscuit line for Tony & lu; the Magical Mr. Pooh's. Tony & Lu was founded at the beginning of this year. Ellen, the founder of Tony & Lu, wanted to develop something her dog Lu (who was suffering from food allergies) could eat and after reading DOG.EAT.PLANT. and seeing the wonderful effect of the plant-based diet on her dog, she knew she wanted to contribute to the movement. And so she launched Tony (who is her other dog) & Lu: vegan, gluten-free, and very healthy biscuits for dogs.
The Magical Mr. Pooh's are a collaboration in service of Tony & Lu. These biscuits are enriched with all kinds of medicinal plants. Plants that Pooh himself grew old on and that Lisette has selected with love and care over the years based on his needs. 
The first in the line of Magical Mr. Pooh's is the vitality biscuit which is ideal for giving to your canine friend as an extra snack and certainly as part of a plant-based diet. 
Make serving the vitality biscuit a party, because this biscuit truly is a party in itself. Give it on a special day, a few times a month, or as a snack on the go. If your furry darling can't live without it, you can of course give it every day. It is a snack that consists of nutritious and natural ingredients in addition to medicinal herbs. 
Tony & Lu themselves have been the biggest fans since day one. There are big ones and ones for tiny snouts. All in all, it really is a super biscuit, which many furry munchkins have already eagerly devoured. 
Do you think your doggy friend might like these incredible biscuits? Click here to try today!