05 dec

RICK ABOUT DOG.EAT.PLANT.

Geplaatst op 11:02h

in

BLOG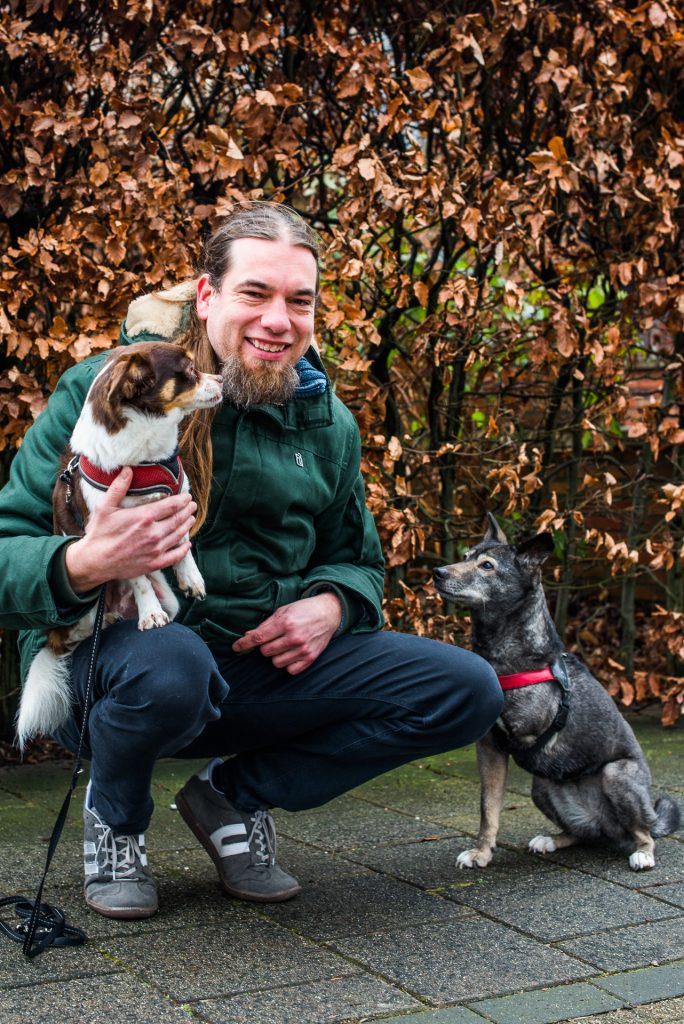 Why this book? 📖 Dog.Eat.Plant. is written by authors Rick and Lisette. Today Rick Scholtes shares about his why behind the book. 🐶

Rick: "We live with our dogs Teddy and Rani. Rani (15) is a stray dog from India and not a very fussy eater. She enjoys almost all plant-based food out there. However, some time ago the vet noticed that her kidneys weren't functioning properly. This meant she had to go on a kidney diet. Immediately after the news I dove into Dr. Pitcairn's book and read about plant-based recipes for dogs with kidney problems. I started to cook for Rani, and right away, we noticed a positive effect on her health. And to our surprise, she likes home-cooked food very much.

Our other dog Teddy comes from a shelter in Spain. He is a picky eater. He does not like all kibble and after a while he can also get tired of it. To our surprise, however, we noticed that he also really likes home-cooked food! He actually loves it! He licks the in- and the outside of his bowl and Rani's when she has finished. I have therefore become convinced that all dogs can really enjoy freshly prepared food.

More than five years ago I became the owner of the VegaVriend webshop. My mission is to make sure that anyone who wants to give their pet plant-based nutrition can do that easily. With Dog.Eat.Plant. I hope that we can inform and inspire others. I have studied environmental science and philosophy and both have helped me tremendously during the writing of this book. I really hope the book will provide more insight into why it is so important to feed dogs a plant-based diet. And in addition to all the theory, I think the practical side is just as important. I had Rani and Teddy evaluate many types of food, snacks and dishes. Sometimes with success, sometimes not. We learned from that and adjusted when possible. Our dogs and we are very happy with the result. I hope that other dogs, like Rani and Teddy, will enjoy the nutritious, wholesome and above all tasty dishes in Dog.Eat.Plant. as well!